WHAT IS COPYRIGHT?
The UK has one of the strongest creative sectors in the world. According to government statistics published in January 2014, the creative industry generates an average of £8 million every hour. Every time you watch an online clip, listen to music, read your favourite magazine, book, or blog, or enjoy something creative such as a painting or photograph, you are interacting with copyright in some way. Copyright protects most creative things you create, too. This is especially important for the film and television broadcasting industries.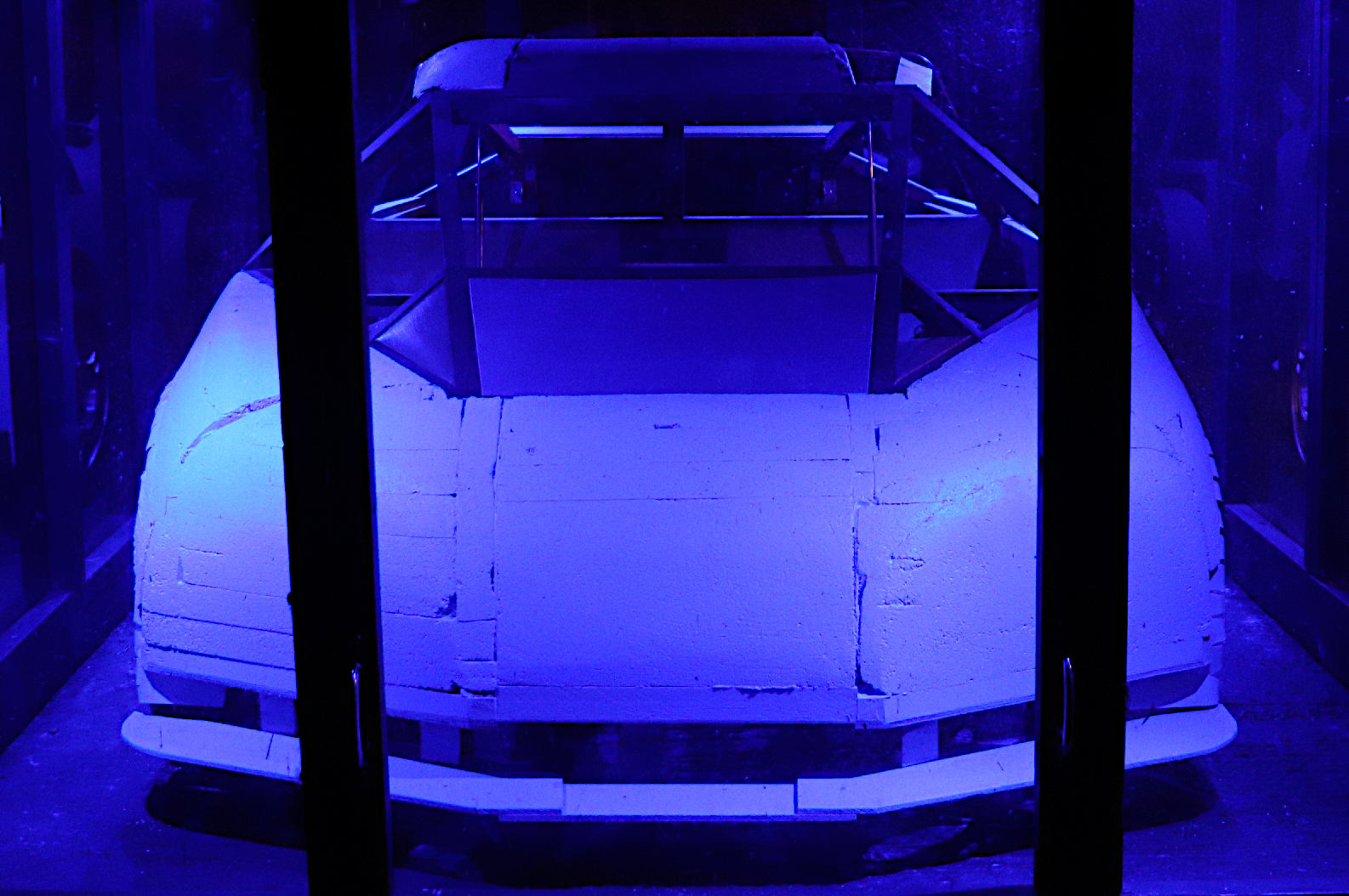 COPYRIGHT - This hand built prototype vehicle, is copyright protected. Designs may also be registered, but the artistic copyright is automatically covered, with each photograph and drawing, and of course the full size bodywork, chassis layout, interior design, etc., etc, is protected by Design Copyright. It makes a nonsense of the patent system, that costs so much, no start up could ever compete. And generally, the existing companies, do not want you competing, though some will be scouting for talent and skills. Students with no previous experience helped to build this custom car, now on display at a private museum in Sussex - though not yet open to the general public.
Copyright is legal right that protects the use of your work once your idea has been physically expressed. The current copyright legislation in the UK is the Copyright, Designs and Patents Act 1988. You can find out more about copyright legislation by visiting the Intellectual Property Offices (websites) in your country, or the WIPO, international World Intellectual Property Organization, a division of the United Nations.

Copyright law lays out a framework of rules around how that work can be used. It sets out the rights of the owner, as well as the responsibilities of other people who want to use the work. You can do many things with your copyright work including for example copy, change or sell it, share it online or rent it to someone as well as prevent other people from doing those things, without your express permission.
This system was in effect in late 15th-century Venice as well as in 16th-century England (Statute of Anne 1709), where the London Stationers' Company achieved a monopoly on the printing of books and was regulated by the Court of Star Chamber.
Copyright developed out of the same system as royal patent grants, by which certain authors and printers were given the exclusive right to publish books and other materials. The purpose of such grants was not to protect authors' or publishers' rights but to raise government revenue and to give the government control over the contents of publication, as in censorship. Any kind of state censoring is contrary to Articles 9 and 10 of the European Convention & Fundamental Freedoms, and 18 & 19 of the Universal Declaration of Human Rights.
Article 18 - Everyone has the right to freedom of thought, conscience and religion; this right includes freedom to change his religion or belief, and freedom, either alone or in community with others and in public or private, to manifest his religion or belief in teaching, practice, worship and observance. [ECHR 9]

Article 19 - Everyone has the right to freedom of opinion and expression; this right includes freedom to hold opinions without interference and to seek, receive and impart information and ideas through any media and regardless of frontiers. [ECHR 10]
The Berne Convention of September 1886, introduced the concept that protection exists the moment a work is "fixed", that is, written or recorded on some physical medium, its author is automatically entitled to all copyrights in the work and to any derivative works, unless and until the author explicitly disclaims them or until the copyright expires. A creator need not register or "apply for" a copyright in countries adhering to the convention under the Berne Convention. See also, the Paris Act of 1971.
EXAMPLES OF WORKS PROTECTED BY COPYRIGHT:

Literary works such as books, blogs, articles, poems
Underlying Musical score, composition, lyrics
Commercial music
Photographs
Artworks
Film footage
Performers, like actors and dancers are protected by performers rights.
For a fuller list you can visit the Intellectual Property Office (IPO) in your country.
WHEN IS YOUR (MY) WORK PROTECTED BY COPYRIGHT
HOW DO YOU COPYRIGHT YOUR WORK?
HOW LONG DOES COPYRIGHT PROTECTION LAST FOR?
WHAT ARE EXCEPTIONS TO COPYRIGHT PROTECTION?
IS YOUR WORK PROTECTED IN THE UK & INTERNATIONALLY?
HOW DO YOU CREATE COPYRIGHT?
HOW IS YOUR WORK PROTECTED?
HOW ABOUT UPLOADING YOUR WORK TO THE INTERNET?
WHAT If SOMEONE WANTS TO USE YOUR WORK?
HOW CAN YOU BE ACKNOWLEDGED FOR USE OF YOUR WORK?