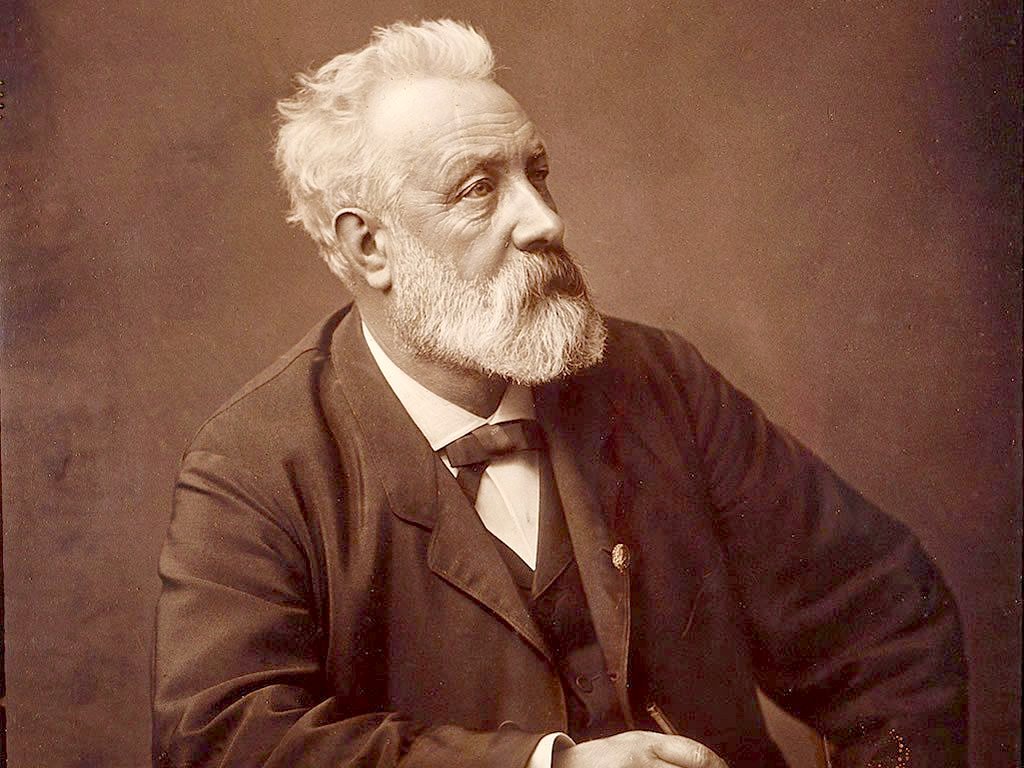 What a wonderful imagination the French writer had. He was also a practical mariner, gaining much of his material from his travels, just like Herman Melville, for his Moby Dick. Jules Verne is best known for '20,000 Leagues Under the Sea' and Around The World In Eighty Days. But he also authored a number of other popular novels, that made it onto the big screen, such as 'The Mysterious Island,' and 'Journey To The Centre Of The World.'
LITERATURE LEGACY
Verne's novels have had a wide influence on both literary and scientific works; writers known to have been influenced by Verne include Marcel Aymé, Roland Barthes, René Barjavel, Michel Butor, Blaise Cendrars, Paul Claudel, Jean Cocteau, François Mauriac, Raymond Roussel, Claude Roy, Julio Cortázar, Antoine de Saint-Exupéry, and Jean-Paul Sartre, while scientists and explorers who acknowledged Verne's inspiration have included Richard E. Byrd, Yuri Gagarin, Simon Lake, Hubert Lyautey, Guglielmo Marconi, Fridtjof Nansen, Konstantin Tsiolkovsky, Wernher von Braun, and Jack Parsons. Verne is credited with helping inspire the steampunk genre, a literary and social movement that glamorizes science fiction based on 19th-century technology.

Ray Bradbury summed up Verne's influence on literature and science the world over by saying: "We are all, in one way or another, the children of Jules Verne."
TRANSPORT LEGACY
Several events have been named after the novel Around the Word in Eighty Days, with trophies for sail powered yachting: "Trophée Jules Verne" and motor boats/yachts "Jules Verne Trophy."
FILM & TV LEGACY
There have been two films and three television series, named after the Around the Word in Eighty Days novel. Michael Palin featured in one long running BBC travel series.
Pierce Brosnan featured in a TV mini series in 1989 where he played Phileas Fogg, deviating from the original plot with a £30,000 wager (instead of £20k), and David Tennant stars in the latest BBC TV series, said to be ready for release in the Autumn of 2021. Each production benefits from the latest improvements in definition and production technology. The David Niven film from 1956, though brilliant in its day, and superbly cast with Niven as Fogg, is hard going, and on two discs. We are hoping for good things from the latest BBC offering. The Steve Coogan and Jackie Chan movie from 2004, is a comedic (farcical) version, with truly excellent production quality, that any fresh take of a more faithful version will benefit from.
There is also a full length 3D animation released in August this year, where Phileas Fogg is a frog and Passepartout is a monkey.

THE FATHER OF SCIENCE FICTION
Jules Verne hit his stride as a writer after meeting publisher Pierre-Jules Hetzel, who nurtured many of the works that would comprise the author's Voyages Extraordinaires.

In all, Verne authored more than 60 books (most notably the 54 novels comprising the Voyages Extraordinaires), as well as dozens of plays, short stories and librettos. He conjured hundreds of memorable characters and imagined countless innovations years before their time, including the submarine, space travel, terrestrial flight and deep-sea exploration.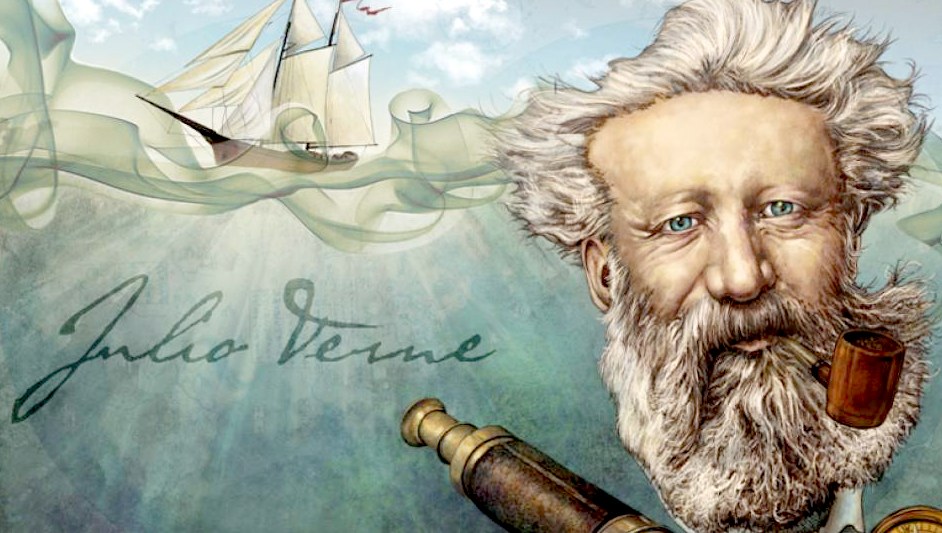 CLASSIC WORKS - Jules Verne is best known for 20,000 leagues Under the Sea and Around the World in Eighty Days, both of which became Hollywood classics. Jules Verne was and still remains one of the best-renowned science fiction authors. His books were decades and even centuries ahead of their time, and while the initial reception to some of his books may have been muted they have nevertheless continued to amaze many as well as influence scientific discourse and debates. He remains unparalleled when it comes to science fiction and here are some of his top books.
Jules Verne was the author of many adventure stories:
1 Twenty Thousand Leagues Under the Sea
2 Around the World in Eighty Days
3 Journey to the Center of the Earth
4 The Mysterious Island (Extraordinary Voyages #12)
5 From the Earth to the Moon
6 Michael Strogoff (Extraordinary Voyages, #14)
7 In Search of the Castaways; or the Children of Captain Grant (Extraordinary Voyages, #5)
8 Five Weeks in a Balloon
9 Round the Moon (Extraordinary Voyages, #7)
10 Adrift in the Pacific: Two Years Holiday (Extraordinary Voyages, #32)
11 The Master of the World (Extraordinary Voyages, #53)
12 The Adventures of Captain Hatteras
13 Les Tribulations d'un Chinois en Chine; The Tribulations of a Chinese in China (Extraordinary Voyages, #19)
14 The Lighthouse at the End of the World
15 Mathias Sandorf (Extraordinary Voyages, #27)
16 Off On A Comet (Extraordinary Voyages, #15)
17 Los quinientos millones de la Begún (The five hundred million of the Begún)
18 Facing the Flag (Extraordinary Voyages, #42)
19 Un capitán de quince años (A fifteen year old captain)
20 El Testamento de un excentrico (The Testament of an eccentric)
Many people have used the eighty day target set by Jules Verne as the goalposts for their technology projects having been inspired by the famous French author. We are likewise enthused.